Men's Action Plan for Prostate Recovery – 3rd Edition
by Adjunct A/Prof. Craig Allingham
Men's Health Physiotherapist

For many men the diagnosis of prostate cancer is the beginning of an unwelcome journey filled with waiting rooms, indignities, doctors, scores, numbers and decisions outside of their usual expertise.  For those men who choose surgical treatment, the relief from the uncertainty and anxiety of the decision is welcome. The trade off however, may be life altering.
Since 2013, thousands of men and their partners have benefited from this simple book that explains the why and how of training the male pelvic floor to improve continence and possibly erectile function. It won't cure your cancer but it will certainly improve your life as you undergo treatment and the inevitable side effects.
Now there is a third edition with updates on the program to make it more effective, and more information on erectile recovery. Published in 2020 this new version continues to bring men up to date, evidence based information to accompany their professional care from their medical team.
'Prostate Recovery MAP' is an action plan for men who want more than just survival – men who want a quality of life that makes the surgery worthwhile. It is a skill based program that takes a high performance approach to maximizing return of bladder control and erectile function.
This book outlines my five level plan for maximising recovery following prostate surgery. As life is a bit challenging at such times I have tried to lighten the tone with humour as well as active links to connect the reader to videos explaining what the book is describing and videos of exercises mentioned in the book. This book provides a total package for men looking for practical guidance and real life advice.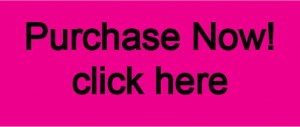 Dr Michael Gilman, one of Australia's most respected Men's Health doctors – 'Erection problems and urinary incontinence are two of the main problems that can occur after treatment for prostate cancer. Both can be minimised with correct rehabilitation programs. This book is a "must read" for any man facing treatment for this condition.'
David Sandoe OAM, National Chairman Prostate Cancer Foundation of Australia – 'Comprehensively says all the right things men need to heed – the full truth of what needs to happen to achieve continence results as well as good health, weight and fitness objectives. The program is well designed, directly written and a must read for any partner as well. The video material from the author further explains the program and adds to a job well done.'
Barrie Blackwell, 74yo – 'Congratulations on an exceptionally valuable work. I wish I had this fifteen years ago when my prostate was removed'.
Earl Gould (won't say how old he is) 'I love the jokes. This is a very positive book written for men living with prostate cancer not dying from it. The 'every man's' language makes it clear and the video links are a real bonus.'
CLICK HERE to purchase now from our publishers secure online store.  Cost is only $14.95  
Prostate Recovery MAP – Men's Action Plan – 3rd Edition
Author: Craig Allingham
Publisher: Redsok
ISBN: 9780987076687
Format: A4, softcover
Pages: 64